Tipping:
Whether it's for expert water skiing and wakeboarding instruction, help putting on the board or skis, a hand in and out of the water, on and off the boat, wildlife sightings or the lore of Lake Tahoe; if you enjoy our service, a generous tip is appreciated. At your discretion, tips are customarily 15%.
☛  
Open to some helpful advice prior to making your decision?
Check out these brief but important tips: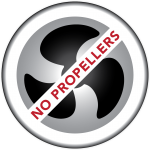 Scroll down for videos!
TahoeWakeTubing.com will tow you to the most beautiful beaches, coves and aquamarine bays on a 4 person wake tube behind the safest speedboat on Lake Tahoe. 
Lake Tahoe Captain Guided Boat Rides | Incline Village Boat Rentals | Tahoe Keys Boat Rentals | Lake Tahoe Jet Ski Rental | Tahoe City Boat Rentals | South Lake Tahoe Boat Rentals | Lake Tahoe Wake Board Boats | Lake Tahoe Pontoon Boats | Lake Tahoe Cruises | Emerald Bay Tours | Lake Tahoe Boat Rides | Lake Tahoe Wake Sports | Lake Tahoe Fireworks | Lake Tahoe Golf