Full Day: 9-4, Mix & Match activities with a concierge captain
Half Day Morning: 9-1, Mix & Match activities with a concierge captain
Half Day Afternoon: 1:30-5:30, Mix & Match activities with a concierge captain
Third and Fourth of July Fireworks from the water 7p – 11p
☛

Open to some helpful advice prior to making your decision?
Check out these brief but important tips:
Notes:
Reserve online (we'll call you back almost immediately)
4 hour minimum

*

Advance reservation strongly suggested

Scroll down for videos!

1 hour extensions may be available after 4 hour reservation minimum is met
TahoeWakeTubing has no hidden, damage, fuel, instruction or sports equipment charges
Benefits: 
Professional Captain with 'time saving knowledge' of Lake Tahoe's wind & wave sheltered coves and gorgeous secret beaches
We navigate, monitor the weather & drive. No DUI for you!
Our Luxury Boats Are Propeller Less = Safer
Flexible & Friendly Captains: "You drive the itinerary, the itinerary doesn't drive you!'
Relax: No Hidden Fees. No Damage Fees. No Expensive Surprises
Everything is Included: 
360 HP twin engine 24 foot "Propeller-Less" luxury power boat with a huge Bimini (sun shade)
GoPro 3 WIFI with YouTube video of your Watersports Blooper Reel.  A second secure mount for your GoPro
Premium sound system with I-Pod jack and Pandora for your tunes
Sports Equipment. 4 person 'sit up' wake tube, adult & children's water skis, wakeboard, floaty noodles, wetsuits, gloves and vests
Bring your own food & drinks or we can stop at a dockside restaurant
First Aid & CPR certified, marine radio equipped
Mix & Match All Inclusive Activities:
Waketube
Waterskis & Wakeboards
Swimming & Snorkeling
Sightseeing Photo Tours, Emerald Bay, Secret Coves & Beaches, Fireworks from the Water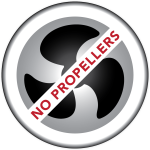 Scroll down for videos!
TahoeWakeTubing.com will tow you to the most beautiful beaches, coves and aquamarine bays on a 4 person wake tube behind the safest speedboat on Lake Tahoe. 
Lake Tahoe Captain Guided Boat Rides | Incline Village Boat Rentals | Tahoe Keys Boat Rentals | Lake Tahoe Jet Ski Rental | Tahoe City Boat Rentals | South Lake Tahoe Boat Rentals | Lake Tahoe Wake Board Boats | Lake Tahoe Pontoon Boats | Lake Tahoe Cruises | Emerald Bay Tours | Lake Tahoe Boat Rides | Lake Tahoe Wake Sports | Lake Tahoe Fireworks | Lake Tahoe Golf