Choosing a Lake Tahoe Charter Boat?
Plan for Success:
You are planning your Lake Tahoe summer vacation on the internet, choosing activities for each day that allow you to best experience one of the most beautiful places in the world.  There's so many great things to do in at Lake Tahoe but your decision becomes more challenging if getting a good deal on a speed boat charter is your priority.  Depending on personal preference, all the following boat charter options can be a great time, but for maximum range and touring during your boat charter, let's focus on the important differences between (DIY) chartering a boat driving yourself or (RELAX) chartering a boat with an experienced driver.
Your Choices:
(DIY) Charter a boat and drive it yourself
(RELAX) Charter a boat with an experienced driver

Rent a jet ski

Rent a kayak

Rent a SUP

Buy a boat ride on a large party vessel like the Tahoe Queen, Tahoe Gal or similar
DIY: Drive it Yourself
If you have boating experience, chartering a boat and driving yourself may seem like a good idea until you realize the small print Lake Tahoe charter boat realities.
Bottom line, DIY can be a much more expensive for an inferior charter than our luxury boat with an experienced driver (see fuel, damage & late fees below)
FEE: Doesn't include fuel ($6 plus per gallon) adding hundreds to your charter
FEE: Makes you financially responsible for damage to hull and props that can add hundreds or thousands to the cost of your charter upon return
Has propellers that can seriously injure you in an accident (TahoeWakeTubing is Lake Tahoe's only no propeller boat)
Can waste as much as 30 minutes of your charter time as you leave and enter the 5 mph zones in and out of marinas like Tahoe Keys
FEE: Makes you financially responsible for late charges potentially adding significant charges to your charter
Doesn't include a local expert to drive you to the best spots based on your interests, wasting valuable time
FEE: Doesn't include water sports gear or expert instruction
Are boat designs without waterline rear decks for easy water access for swimming and sports
Are smaller than you really should have for the Tahoe wind and waves
Are older and less comfortable, on average the fleet is 10 -15 years old
Puts you at risk for various violations from law enforcement
Puts you at risk for a DUI if you open a beer
Break down more often
RELAX: Charter a Boat with an Experienced Driver
Tahoe Wake Tubing charters our speed boat with a local expert at the helm. 
Step aboard a late model luxury 24 footer twin engine speed boat by Yamaha,

everything's included

.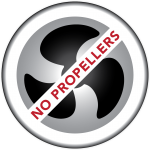 Scroll down for videos!
Lake Tahoe's all inclusive, concierge captained, luxury speed boat rental for tours, waketubing, wakeboarding, waterskiing and sightseeing.
Lake Tahoe Golf | Lake Tahoe Tours | Lake Tahoe Weddings | Lake Tahoe Resorts | Lake Tahoe Vacation Packages | Corporate Retreats | Lodging | Reunions | On-site Summer Activities | Tahoe Activities | Around Tahoe | Travel Agents | Tree Top Adventure | Family Fun Water Sports